Here's the cover for LOCK & MORI: FINAL FALL, the gripping conclusion to the LOCK & MORI series!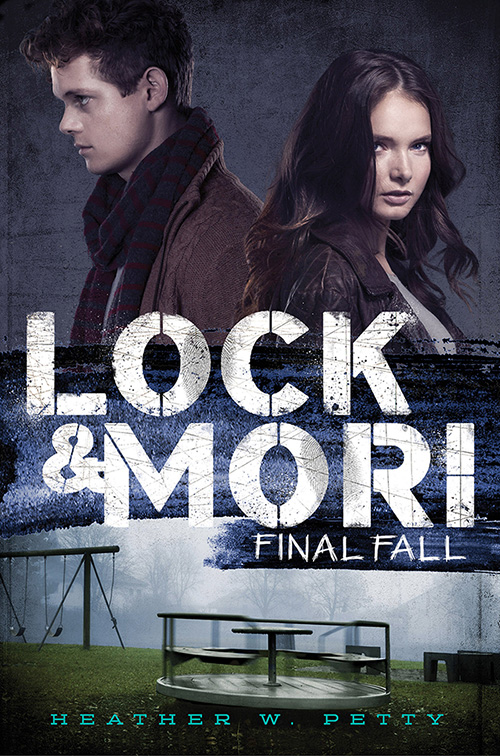 LOCK & MORI: FINAL FALL
By: Heather W. Petty
Published by: Simon & Schuster
To Be Released: November 28, 2017
Series: Lock & Mori #3
Add it to Goodreads
Synopsis:
Mori is out for revenge. Imprisoned in the English countryside, with her brothers held as leverage, she's never felt angrier or more helpless. When an opportunity for escape arises, Mori takes it and flees back to the streets of London, where she is finally able to plot the demise of her recently freed father and his cohorts.
But after a bittersweet reunion with Lock, she discovers that he may not be the ally he once was. In the face of blackmail, threats, and Lock's noble attempts to thwart her crusade, Mori has an impossible decision to make.
Can Mori wash the blood from her hands and walk away? Or will her final fall from grace be the end of everyone she loves?
Connect with Heather:
Twitter | Facebook | Tumblr | Goodreads | Pinterest