Here's the cover for LOCK & MORI: MIND GAMES, the highly anticipated follow-up to LOCK & MORI!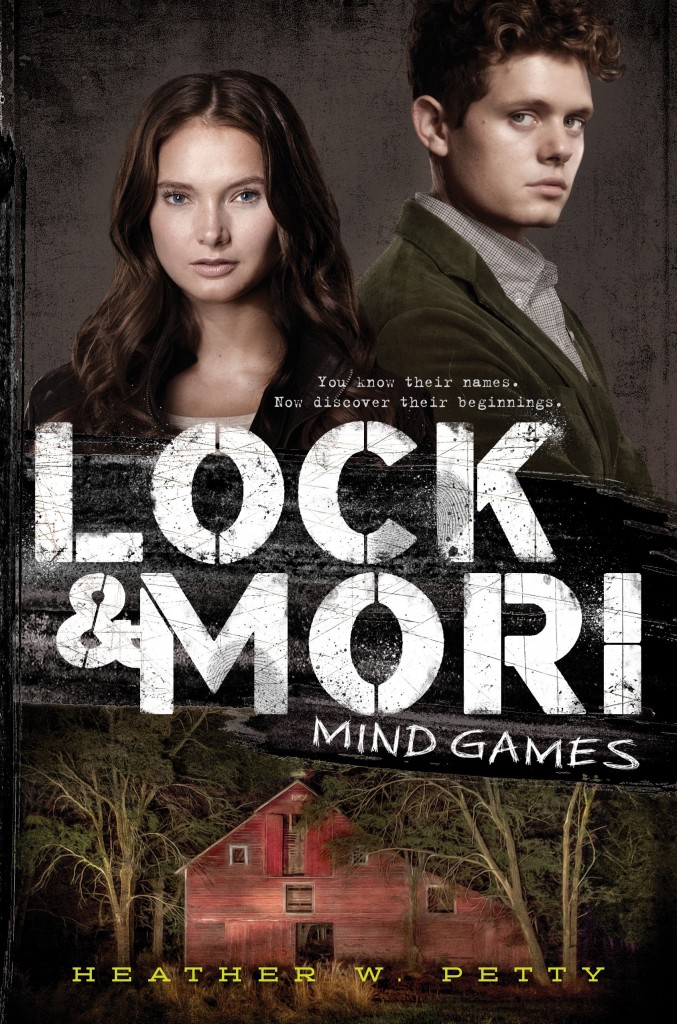 LOCK & MORI: MIND GAMES
By: Heather W. Petty
Published by: Simon & Schuster
To Be Released: December 6, 2016
Series: Lock & Mori #2
Add it to Goodreads
Synopsis:
Mori's abusive father is behind bars . . . and she has never felt less safe. Threatening letters have started appearing on her doorstep, and the police are receiving anonymous tips suggesting that Mori—not her father—is the Regent's Park killer. To make matters worse, the police are beginning to believe them.
Through it all, Lock—frustrating, brilliant, gorgeous Lock—is by her side. The two of them set out to discover who is framing her, but in a city full of suspects, the task is easier said than done. With the clock ticking, Mori will discover just how far she is willing to go to make sure that justice is served, and no one—not even Lock—will be able to stop her.
Heather's cover is currently featured on Mundie Moms, where you'll also find an author interview and giveaway.
Click here to check it out!
Connect with Heather:
Twitter | Facebook | Tumblr | Goodreads | Pinterest