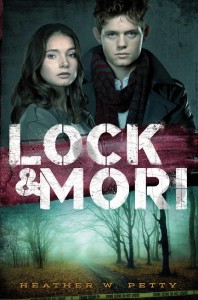 LOCK & MORI
By: Heather W. Petty
Published by: Simon & Schuster
To Be Released: September 15th, 2015
Series: Lock & Mori #1
Add it to Goodreads
Synopsis:
FACT: Someone has been murdered in London's Regent's Park. The police have no leads.
FACT: Miss James "Mori" Moriarty and Sherlock "Lock" Holmes should be hitting the books on a school night. Instead, they are out crashing a crime scene.
FACT: Lock has challenged Mori to solve the case before he does. Challenge accepted.
FACT: Despite agreeing to Lock's one rule—they must share every clue with each other—Mori is keeping secrets.
OBSERVATION: Sometimes you can't trust the people closest to you with matters of the heart. And after this case, Mori may never trust Lock again.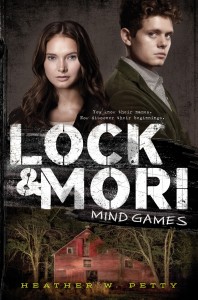 LOCK & MORI: MIND GAMES
By: Heather W. Petty
Published by: Simon & Schuster
To Be Released: December 6, 2016
Series: Lock & Mori #2
Add it to Goodreads
Synopsis:
Mori's abusive father is behind bars . . . and she has never felt less safe. Threatening letters have started appearing on her doorstep, and the police are receiving anonymous tips suggesting that Mori—not her father—is the Regent's Park killer. To make matters worse, the police are beginning to believe them.
Through it all, Lock—frustrating, brilliant, gorgeous Lock—is by her side. The two of them set out to discover who is framing her, but in a city full of suspects, the task is easier said than done. With the clock ticking, Mori will discover just how far she is willing to go to make sure that justice is served, and no one—not even Lock—will be able to stop her.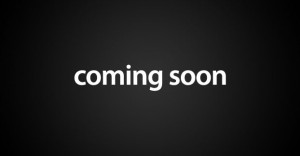 The final installment of the Lock & Mori series will make its debut in Fall 2017. Cover art will be posted here as soon as it's available.